Hendo's Heaven!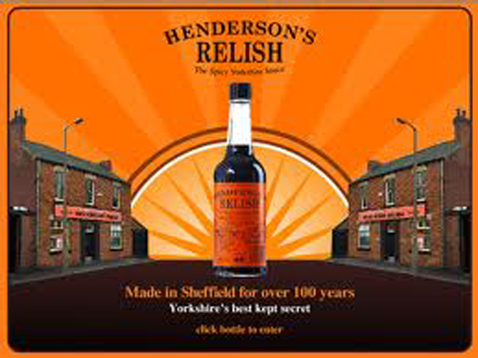 Established in Sheffield over 100 years ago the Henderson's Relish Factory and its glorious condiment have become icons of Sheffield.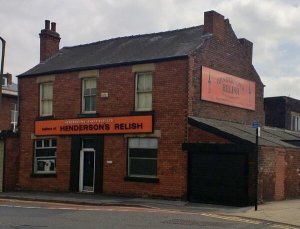 Similar but better and slightly sweeter than Worcestershire Sauce Hendo's is developing a more national reputation with its advocates and addict's including The Arctic Monkeys, Richard Hawley, KT Tunstall and Nick Clegg.
Deputy Prime Minister Nick Clegg, as he labelled the first yellow special edition of Henderson's Sauce to mark 100 days to the start of the Tour de France at the Henderson's Relish factory in Sheffield, during a regional tour were he attended the launch of the Tour de France festival.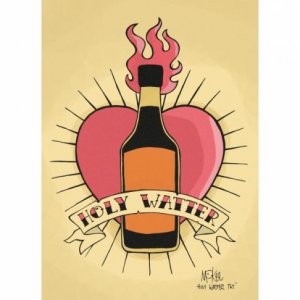 Local Artist Pete McKee endorses the delicious Hendo's in his Sheffield themed art work, also contributing to the official Hendo's site.
Several years ago now the actual production of Hendo's moved to a more modern establishment but the old factory remains a landmark in the Sheffield University Heartland.
It would be great to keep this local treasure but fears are growing that the building will have to be demolished and does not have enough historical merit or features to qualify as a listed building. It does however hold a sentimental place in many Sheffield folk's hearts.
It would be wonderful if some local affluent business man came along and decided to keep it a quirky Sheffield museum or even as a little cafe or restaurant?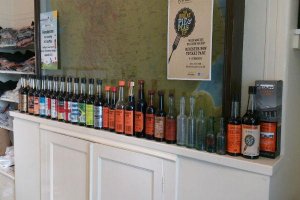 Richard Hawley had one of his birthday celebrations in the old factory much to the amusement of record company execs and press alike.
Articles of interest,
http://www.jusnews.net/en/17/features/833/Henderson's-Relish—Sheffield's-best-kept-secret.htm
http://www.sheffieldtelegraph.co.uk/news/business/fears-for-future-of-iconic-sheffield-factory-1-6621816
Fans,
http://richardhawley.co.uk/home/
Hendo's official site,